SINGAPORE: The Urban Redevelopment Authority released four sites as part of the 2H2018 Government Land Sales (GLS) Programme. Two of the sites, one on Sims Drive and another along Middle Road, are under the Confirmed List and are open for public tender. A site along Dairy Farm Walk and another along Tan Quee Lan Street off Beach Road are under the Reserve List and are available for application. The four sites are expected to yield about 1,915 residential units when they are fully developed.
The Middle Road GLS site is an 80,328 sq ft plot behind Bugis Cube mall. It is zoned 'Residential with Commercial at 1st Storey' and has a maximum gross floor area (GFA) of 337,384 sq ft. The site is expected to yield about 375 units, and about 16,145 sq ft will be set aside for F&B outlets and convenience stores. It could be developed into a high-rise residential project that would appeal to professionals and office workers who wish to live close to the CBD.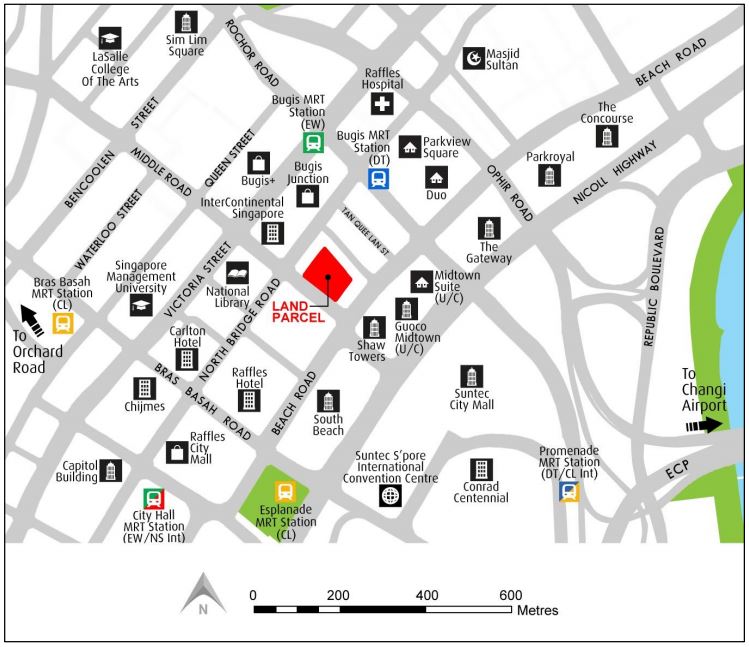 The commercial component is an additional attraction of the site, along with its prime location in District 7 and proximity to the Bugis MRT station, says Nicholas Mak, executive director of ZACD Group. There are few comparable sites in the area, and the winning bid would set a new benchmark price for future developments in the Bugis area. "Together with the existing Parkview Square, DUO and Bugis Junction integrated developments, the entire area will have over 2.5 million sq ft of prime grade office and retail space," says Tricia Song, Colliers International head of research for Singapore.
The site could see eight to 12 bids from mid- and larger-sized developers, and a reasonable top bid could range between $438 million ($1,300 psf per plot ratio) to $506 million ($1,500 psf ppr), says Mak.
URA announced in May this year that the site along Sims Drive would be launched for sale under the 2H2018 GLS programme. The 174,649 sq ft site has a maximum GFA of 523,948 sq ft. Song expects the site could see a top bid of $575 million ($1,100 psf ppr).
The tender closing dates for the Middle Road and Sims Drive GLS sites close on March 28 next year.
The site on Dairy Farm Walk is a residential plot of 168,597 sq ft with a maximum GFA of 354,057 sq ft. The development is expected to yield 375 to 390 units. A similar GLS site at Dairy Farm Road was awarded in September this year to United Engineers' wholly-owned subsidiary UEDR Residential. That tender attracted 5 bids, and the top bid of $368.8 million translates to $830 psf ppr.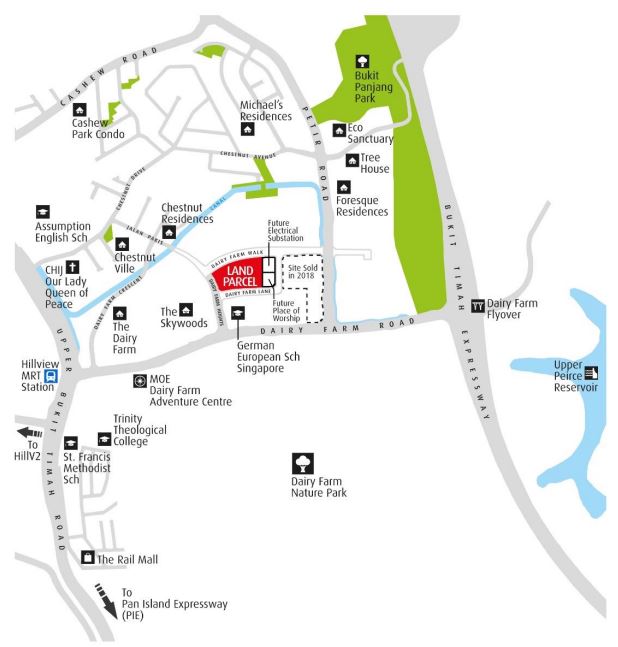 Both Mak and Song do not expect the site to get triggered in the next six months. This is because the response to the Dairy Farm Road GLS site "received lackluster response post-cooling measures", says Song. "The earlier site could potentially build over 430 units, whereas this site could potentially build 375 units". It is also 750m away from the nearest MRT station. The site could attract eight bids if it is successfully triggered for sale, and a reasonable top bid could range from $265 million ($750 psf ppr) to $283 million ($800 psf ppr), says Mak.
In contrast, both Mak and Song anticipate that the Tan Quee Lan Street GLS site is more likely to be triggered for sale as it has a better location that the Diary Farm Walk site. It is in a prime location in District 7 beside the Bugis MRT station. However, the site will be surrounded by high-rise developments. Zoned as 'Residential with Commercial at 1st Storey', the 124,117 sq ft site has a maximum GFA of 521,293 sq ft and could yield 570 to 580 residential units. About 21,528 sq ft will be set aside for commercial use like F&B outlets.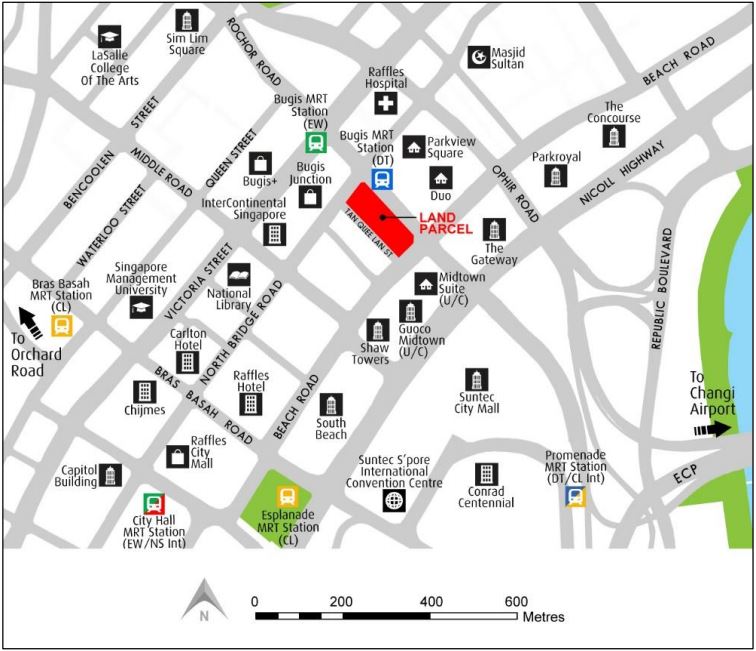 The outcome of the Middle Road GLS site will set the benchmark price for this site, but it may also fetch a higher land price as it is beside an MRT station, says Mak. He estimates a land price of $703 million ($1,350 psf ppr) to $808 million ($1,550 psf ppr) for this GLS site, and could attract eight to 15 bids.
Source: EdgeProp, 30th November 2018, Timothy Tay